A racing wheel is one of the most essential tools of gaming for the racing enthusiasts. Playing a racing game with good equipment is one of the best immersive experiences that can be had – gripping the authentic replica wheel with your palms, anticipating the countdown, hearts thundering and the rush of blood to the head is what makes us addicted to the racing genre and keeps us coming back for one more lap, one more race. There is a massive difference between holding a gamepad, pushing the directional buttons and turning the wheel for a corner drive. It is important to pick out a quality and trusty steering wheel for the gaming console or PC, good reviews should provide you with a clear idea of what to expect from the product when you finally buy it. Here are the top 10 that you should consider purchasing for your rubber-burning gaming hobby.
First Five on a Budget
 Sony PlayStation Move Racing Wheel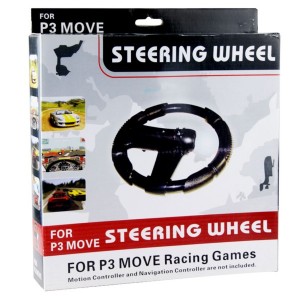 Price – $40
Platform – PS3
This gives a real arcade experience and is the best racing wheel for ps3 on a budget, which can also become motorcycle handlebars. This requires the Move controller.
 Microsoft Wireless Speed Wheel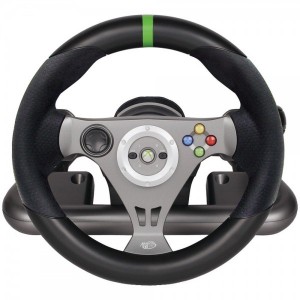 Price – $30
Platform – Xbox 360
Motion controls let you steer this with arms straightforward, the triggers function as brakes and gas. This can greatly enhance your driving experience when you have limited space for a complete setup with pedals. This is the best racing wheel for Xbox 360 on a budget.
 Thrustmaster T80 Racing Wheel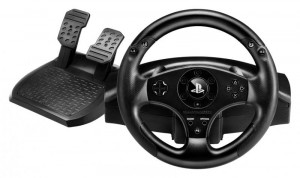 Price – $99.99
Platforms – PS4, PS3 and PC
It has a good design with rubber texture. Customize buttons and reprogram for different games. It can go up to 1,080-degrees wheel rotation and you can adjust the pedals on a wide footrest. It provides a realistic resistance and is the best racing wheel for PS3.
 Logitech Driving Force GT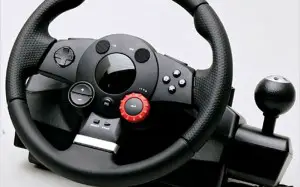 Price – $179.99
Platforms – PS3, PS2, PC
The 900-degree rotation allows for realistic turns. It is the best racing wheel for PC, having 16 total programmable buttons and this wheel lets you feel like you're actually on the road.
 Ferrari Challenge Racing Wheel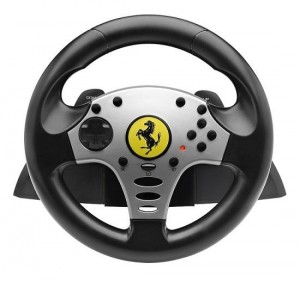 Price – $20
Platforms – PC, Wii, GameCube, PS3 and PS2
The universal wheel, for it is compatible with almost every platform and comes at the cheapest price, with a D-pad for navigation and simple layout for buttons.
 Top 5 Racing Wheels for an Ultimate Ride
The Forza Motorsport CSR Wheel Value Pack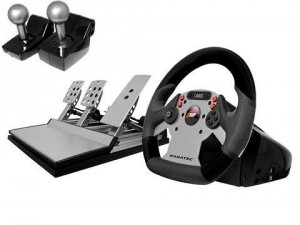 Price – $249.95
Platforms – PC, Xbox360, PS3
Officially licensed for use with Forza Motorsport, but it turns out great as well for other platforms and games. It has a premium authentic motorsport design, aluminum wheels and the Alcantara grip. It also has all the bells and whistles – CSR pedals, Force Feedback, Forza Motorsport CSR Steering Wheel Base, table clamps and an audio adapter for a headset.
 Fanatec Porsche 911 Turbo S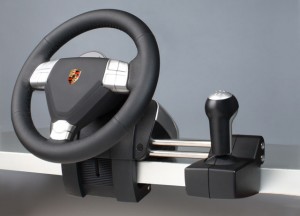 Price – $275
Platforms – PC, Xbox360, PS3
Having the racehorse logo of Porsche definitely adds up to the premium look, and the Fanatec porsche 911 Turbo S has been touted as the racing wheel for the simulation type racing games. A notable feature is that the wheel is a replica of the 911 Turbo S car. The backlit buttons light up in the appropriate signs whether you have plugged it in an Xbox360 or a PS3. It also has a feature for wireless controls when you put batteries in.
 Thrustmaster T500RS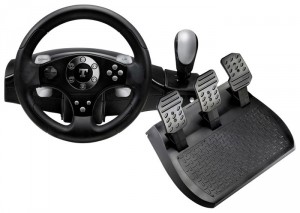 Price – $599
Platforms – PC, PS3
Having a hefty price tag must mean that it should be a cut above the rest, right? Logitech and Gran Turismo banded together to make this, and that means PC and PS3 exclusivity. The total package is heavy and almost all parts are made of metal so it looks and feels like the real deal.
Fanatec CSR Elite Wheel
Price – $540
Platforms – PC, Xbox360, PS3
Fanatec CSR Elite Wheel is also tied with the Forza Motorsport game, and Fanatec is a strong contender for this piece of hardware. It is also worthy to note that it is the best racing wheel for Xbox 360, similar in design to the Fanatec Porsche 911 GT2 Wheel.
 Logitech G27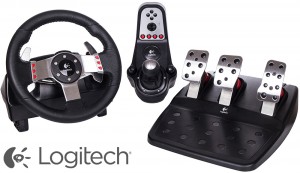 Price – $299.99
Platforms – PC, PS3
The Logitech brand gets another boost with this quality offering, definitely a great value for money. It has a stainless steel finish, real leather and force feedback without the irritating noise due to its helical gearing. Once you purchase this wheel, it will be hard to replace and will be your go-to gear for a long time. This is the best racing wheel for PC.
Choosing the best racing wheel for you could be overwhelming. The main factor to consider is what platform/s you have. Would it be just the wheel itself or a complete set? Check the specifications and compatibility settings. Get the one that feels right and fits your budget and personal preferences, and you're bound to have a thrilling, full blast racing experience!