We love cars, bikes, trucks and anything that has wheels. Even without internet, we love looking into automotive magazines and publications. With this passion, we started this website as a means to share our passion and we realized how fulfilling it is to share our love of cars and share any fun, informative or new ideas about cars we can find in the web.
Our ultimate goal is to bring you more information for you to make a better decision in any ways you might need as you also bring love and passion to your cars or any wheels you have.
About Prettymotors
Prettymotors is a broad automotive website in that it covers everything about cars, bikes, trucks and other vehicles. We also bring emphasis on design, latest trends and technical tips as your guide.
Guides and Reviews
We also have dedicated section for reviews and guides on cars and motorcycles parts and accessories to help you decide on which one to buy for your cars and mototrcyles. Our reviews contain the best and honest advice based on our research of available information in the web.
About You
We value your opinions about cars. Whether you want to share your experience with your car or share your recent purchase of your car or accessories. Please feel free to leave a comment and contribute on our Contact Us page and we will get back to you just as soon as we can!
Thanks for visiting.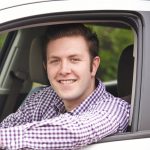 John Brown, Editor