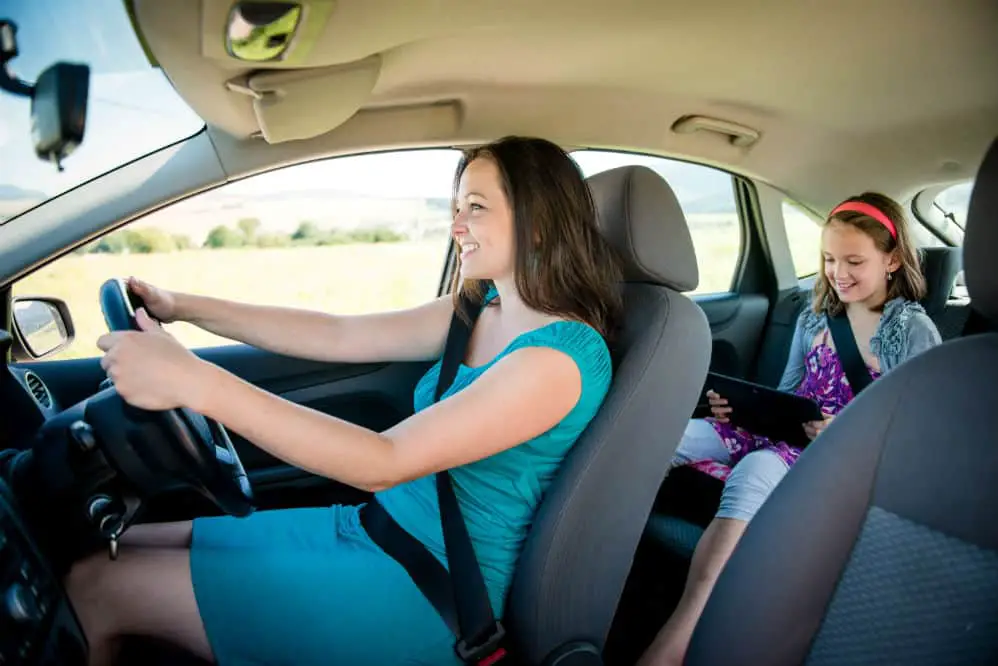 Personal organization is essential, even for kids. If you are a parent, or you know someone who is a parent, you will know how challenging it can be for them to get and keep children organized. Children can create a lot of clutter and at the same time, they are not fans of cleaning up after themselves.
It is a bit more difficult to get them organized and sorted when they are in a moving vehicle. They usually get too impatient and will start moving around. Additionally, they are more likely to spill juice, water, and snacks. What is worst is that they may also decide that it is the best time to make your car seat a canvas.
Fortunately, some manufacturers have come up with organizers for the back seat that have multiple functions. As the name implies, these organizers will keep your kid's things together and protect the seat from the damages that your kids can potentially cause. The company Oasser manufactures one such organizer.
In order to help you decide if the Oasser's organizer is something you will be interested in getting for your car and your kids, we have reviewed it below. This might also be a good gift for any parent you know.
Related Questions / Contents
Oasser Kick Mats Car Backseat Organizer
The Oasser Kick Mats Car Backseat Organizer has a size dimension of 25.6″ x 18.12″ and approximate weight of 1.63 pounds. It has been constructed using a waterproof, 600D Oxford cloth material and is equipped with three large storage compartments. This product also has two nylon mesh bags, a clear pocket and a frosted zippered pocket that are made of PVC.
Likewise, it is also equipped with nylon fastening tape that can be opened and closed on both sides. Additionally, the integrated buckle that will hold the product in place can be adjusted in different lengths ranging from 3.94 to 14.2 inches. Further, this product comes in a pack of two organizers or kick mats, a 9″x 5″ x 2.5″ tissue box, a ten-inch iPad holder, and two plastic hooks.
Pros:
It is large enough to cover the backs of your front seats.
This product can store drinks, books, toys, and snacks as well as hold umbrellas and tissue boxes.
It is resistant to water and juice spills.
Shoe prints and other dirt can be easily cleaned or wiped away.
You can fasten your headphones or charger to the protector, so you do not have to worry about them falling out.
You can easily keep your kids entertained as the tablet holder is clear and the tablet stays responsive to touch.
Cons:
The kick mats are not suitable for uneven seats, seats that have handles or those that have an integrated headrest. These features will make it difficult to fasten the kick mats to the seats, and it will also make it difficult to keep the kick mats in place.
If you are not gentle, you can easily break the zipper, buckle or straps after a few uses.
The buckle belt might be short for some car seats.
Summary
The Oasser Kick Mats Car Backseat Organizer has a lot of features that parents will like and appreciate. It comes in a pair, so it balances off the look that your back seat will have, even if you have just one kid. The organizer has the right size that allows you to store your things and the things of your kids.
Having a clear gadget holder, keeping your kids busy watching their favorite show or music video during your travels will not be much of a problem. In fact, they can even use their earphones as the product has an opening for this accessory. Such can also be used for you to be able to connect the charger. Also, the anti-kick mats will prevent the backs of your seat from getting dirty with footprints or even kid scribbles.
Since this organizer will be the one that will take all the dirt, mess, and liquid spills of your child, the manufacturer made sure that the product can be easily wiped clean. However, despite its attractiveness, the organizer might not fit and suit the seats of every car. Hence, before buying this organizer, you should review the dimensions of the belt to ensure that it can fit your car seat. Also, a bit of finesse may be required when using this if you want it to last a really long time.
Comparison With Another Brand
As similar to any products sold in the market, you will also find a lot of available car seat organizers or anti-kick mats. One of which is the Termichy 2 Pack Kick Mats. It is a worthy product to be compared with the Oasser Kick Mats Organizer as these two brands have a lot of things in common. For instance, they are both sold in pairs, and they come with a tissue holder. Similarly, they are also both easy to clean, have a large size, and are equipped with mesh pockets that can hold a variety of kid items.
This product stands out against the one from Oasser because it has a universal design and straps for the headrest and car seat body making it more versatile. However, Termichy does not have a clear tablet holder, instead, it has two elastic straps wherein the gadget can be placed. Also, there is no Velcro or nylon material to hold your charger or your headphones.
The Conclusion
If you have kids, whether you travel a lot with them or not, the Oasser Kick Mats Organizer might just be one of the best products you can come across for your car. That is because this water-resistant product has multiple storages and is easy and very cheap to clean. Even if your car has already sustained some damages, you should still consider getting the Oasser Kick Mats as it will protect your back seat from further damages caused by water and other things.
Driving around with your kids will also be safer and more peaceful since they can have a more enjoyable riding experience since they will be able to watch their favorite television shows.