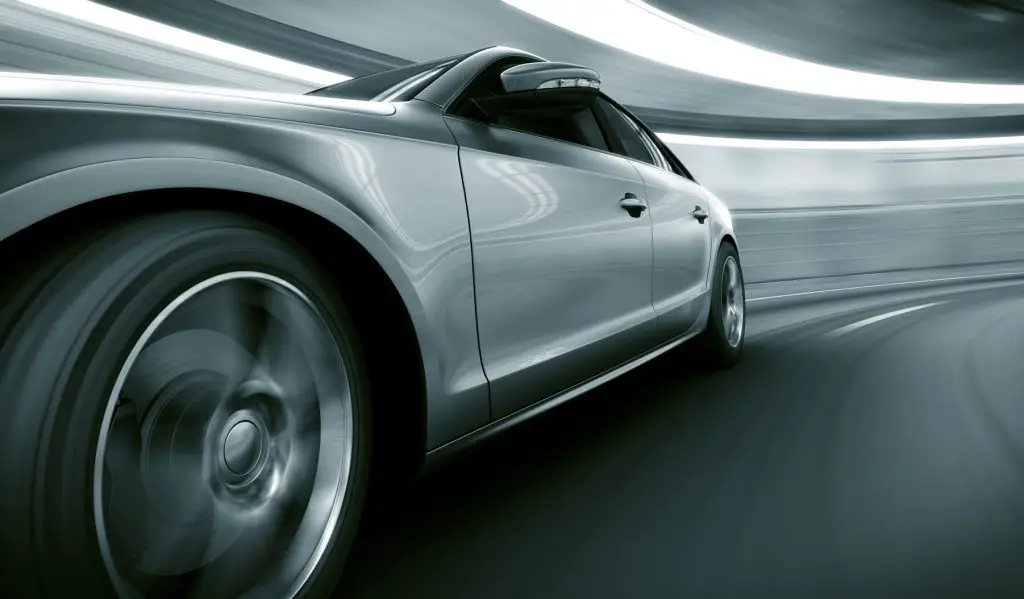 Between 2010 and 2015, registrations of the seven largest expensive luxury car brands have increased by 154%.
By comparison, the growth in overall car sales worldwide only increased by 36%. Even just the top five luxury brands, who price all vehicles at a minimum of $100,000, surged 62% since 2009.
How is it possible that with the worldwide economy in decline that ultra-luxury vehicle registration is at an all-time high?
Today we'll be looking at several causes for the boom in the luxury car industry, as well as ways the industry is working to continue that growth.
What does this extreme growth mean for the future of the industry and for average consumers? The consequences may be more significant than you think.
Why the Surge in Expensive Luxury Cars?
1. Supply and Demand
In 2014, 155 new people became billionaires, bringing the worldwide billionaire population to a record high of 2,325 – a 7 percent increase from the year before. The combined wealth of the world's billionaires also increased by 12 percent up to $7.3 trillion.
At a certain point of wealth, buying a new car becomes less of a major decision and dropping a few 100k on a new car isn't much of an expense. A growing number of independently wealthy people in the world means that the target consumer of expensive luxury cars is growing. So, the industry is growing with it.
2. Expanding Customer Market
Car companies are expanding their ranges of luxury cars to include people that may have second-guessed buying expensive luxury cars before.
It comes down to relative budgeting. A person making $50k a year would likely feel comfortable spending $3,000 on a used Chevy Impala, the same way someone making $30 million a year would feel comfortable dropping $417k on a 2016 Rolls-Royce Phantom.
But there's a huge market between the $50k customers and the $10 million customers.
BMW's 2 series starts at just over $32k and still offers the quality, comfort, and driveability of expensive luxury cars.
3. Expanding Geography
As the market has expanded, car companies have focused more on finding customers wherever they may be in the world. China, especially, has contributed to the luxury car boom, with a 450% growth in sales between 2009 and 2014. That's almost 3 times as much as the growth in North America at 170%.
The luxury car boom is also spreading across the rest of Asia, the Middle East, and Africa, where more people are growing their wealth past the $30 million mark than anywhere else.
As the market expands, blue chip dealerships follow the money. Rolls-Royce opened showrooms in both Cambodia and Vietnam last year. Because of the price tag on a luxury car, they don't have to open in a market with hundreds of potential customers, so they can target their luxury availability to countries with only 20 or 30 millionaires and still return a profit.
4. Price Segmentation
With the incredible growth in luxury car sales, it follows that the available market research would expand as well, making it easier for car companies to separate customers by willingness to pay.
For many elite consumers, the disparity between spending $300k on a car and $1 million on a rarified edition of the same car is slight. Ferrari made only 499 of the LaFerrari in 2013, with each one pricing at over $1 million. Lamborghini made only 3 of its 12-cylinder Veneno model and priced them at $3.9 million each.
Carmakers can now produce a reasonably small number of high-profit luxury cars with the virtual guarantee of selling them to wealthy individuals who are looking for something more unique.
The Future of the Industry
1. Luxury SUVs
One of the more surprising results of this industry surge is the outbreak of luxury SUVs. Nearly every luxury brand is designing or releasing a Sport Utility Vehicle this year.
Luxury car companies previously viewed vehicles designed for pragmatism and utility rather than comfort and speed as an enemy to their upper-class reputations. It was considered an unprofitable risk for brands whose target customer generally drove on smooth city roads rather than woodland paths or rocky terrains.
But the market has changed in recent years and buyers are seeking bigger, boxier rides from high-end brands they already trust.
Porsche's first SUV, the Cayenne, accounted for 35% of the company's U.S. sales by vehicle in 2014, and they even rolled out a smaller SUV, the Macan, last year to take an even bigger share of the market. And Bentley is projecting to sell 3,000 SUVs per year following the release of their Bentayga this year, a 30% boost in volume from last year.
2. More Luxury for Less
One of the inevitable outcomes of an expanding market is a growth in competition. Luxury carmakers are going to be attempting to scoop up the biggest portion of the market that they can. The two ways they can do this are offering better quality features than their competitors, and offering more competitive pricing.
As we mentioned before, at a certain point, there's no difference between spending $300k or $1 million, so don't expect to pick up a Ferrari FF any time soon, but you may very well see the BMW 2 series or Audi A5s taking a dip in price soon to compete with other less expensive luxury car options.
3. Trickle-Down Luxury
As the market for luxury vehicles expands, the industry will be forced to advance alongside it. As the consumer base grows, people will demand more each year and car companies will be forced to comply lest their profitable growth stagnates.
This means that not only will drivers get new features and cutting edge technology, but current features will get better. As those old technologies become obsolete, average consumers will begin to see them available in standard family sedans.
Sattelite Navigation used to be reserved for the wealthy elite, and it now comes standard in most new cars. Rear-view backup cameras, power windows, and even air conditioning started as premium luxury features that found their way into every standard vehicle.
So as the wealthy elite demand better toys, everyone will start to reap the benefits.
Summary
So an increase in the number of wealthy people and the total wealth of the elite has lead to an expansion of the expensive luxury car market. The industry has followed suit, increasing their supply to meet customer demand, and investing in new ways to find customers willing and able to pay for luxury vehicles.
The car industry is rapidly changing and this surge in luxury car sales will only continue to change the shape of the car industry as a whole, even affecting the potential cost and quality of standard non-luxury vehicles in the future.
It's an exciting time to be a car enthusiast, now more than ever.