Using GoPro As a Car DVR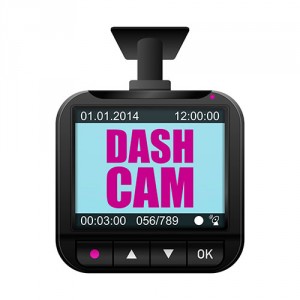 Many people might wonder how and where they can find a reliable DVR for use in their cars. Some drivers may like to use the gadget to record videos in front of them while driving. Even law enforcement agents may want to employ the strategy on their undercover cars. There are many different ways to accomplishing this, but the GoPro camera is among the best of them. Find out how it can work for you.
The first thing is to know how the GoPro camera functions. It is rated as the most flexible camera in the world, and you may want to know how it achieves that. It can record videos and take pictures under different conditions. It is also increasingly becoming a popular tool in extreme sports because of its ability to record action shots under severe conditions. This makes it perfect for use on your car's dash.
You may also simply want to experiment with the camera to ensure you get the highest quality possible. If you can't figure out the right way to mount your camera, customer support is always available to help you figure that out. They'll let you in the basics of setting up your camera.
Don't forget to check the quality of your images and recordings from your camera. You can adjust settings to suit conditions or if it's not working properly. Also make sure that it stays fully charged before stepping in your car and driving out for excursions. Doing this will ensure that you can record many lengthy videos and take more pictures without worrying about the battery dying out. If you haven't had much luck recording videos and taking pictures whilst on the drive, the Go Pro camera may just be what you need.
 Getting Your Car the GoPro It Deserves
There's absolutely nothing as resourceful than an amateur filmmaker on budget. But today there's an increasing number of affordable tools that make your productions appear more professional. Although the VectorMount Go Pro hood mount may not necessarily replace a Hollywood style film rig, it certainly doesn't limit budget directors to just making static shots on a moving car.
The GoPro in car is in fact mounted on the rotating head of the VectorMount using a swingweight that hangs off the back. This means when you're driving straight, the camera will be facing right ahead. And when you make a left turn, centrifugal forces make the camera face towards the direction of your turn, enabling a more dynamic way to capturing action.
The VectorMount is among the safest GoPro car mounts to affix to your moving car, with three locking suction cups plus an aluminum frame that is less likely to be affected by inertial forces.
 Recommended Chargers
If you plan on getting a GoPro car charger for your camera or battery, make sure you carry out some research on the voltage and amps that the particular charger gives out before connecting to your camera or battery. Most cameras and battery bacpacs require chargers with an output of 1A and 5V. Using chargers that don't meet the specific requirements of your camera or battery may potentially break your devices.
To ensure proper charging of your camera, switch it off and detach the bacpac. Connect your camera to a USB port on your computer and wait for the LED light to turn on to indicate charging. Allow the camera to charge whilst turned off until the LED light turns off to indicate full charged. Charging may take up to 4 hours if you're using a computer to charge or 2 hours if using the USB charger.
If the camera doesn't switch on after charging or the LED light doesn't turn on to indicate charging, read the instructional manual to follow troubleshooting instructions.
 GoPro Car Mounting
To make a simple GoPro car mount, it will be beneficial to know what mounts are available as well as their flexibility. There are several types of mounts made by GoPro, each with different levels of flexibility to suit consumer needs. It may be important to know how these mounts may also be used for purposes different from what they have been explicitly designed for.
Most car mounts from the HERO aftermarket are specifically designed to work in combination with other various mounting systems. Many of them are proprietary, meaning that alternate uses with other items will be somewhat a little bit confined unlike GoPro offerings. However, most aftermarket car mounts enhance the various uses of the HERO camera
Most mounting professionals will employ a number of tricks and tips on using these mounts for other things that are different from the norm. It will also be extremely useful to know some of these tips that involve designing and creating custom assemblies. Other mounting tips simply combine the use of existing mounts and don't require a high level of skill.