Cars have been around for a very long time since the manufacture of the first car. During this period, many designs and models of cars have been released by the many car brands and manufacturers across the globe. Some cars have become so popular during this time and as a result, were produced in large numbers. It is however important to understand that some cars have also been made in very small numbers. As a matter of fact, some cars were made in very small numbers for very varied reasons.
Looking at the history of cars, there are certain rare models that have been document ted so far. A quick look will reveal brands such as the 1961 Ferrari named the 250 spyder. For this model, only 36 units left the manufacturing plant and into the market. Perhaps something worth noting about this model is the exorbitant price it did fetch at car auctions. It has gone on record that a unit was recently sold at an auction for a whopping 10.9 million dollars.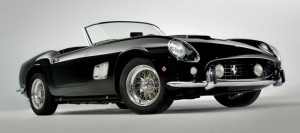 Another similar car that is very old and seems to have attracted exemplary attention is the 1954 Oldsmobile which was christened the F-88. For this brand, only one unit left the manufacturing plant. This perhaps makes it very unique especially for collectors because it is a car that you are sure not to meet any other anywhere. This automobile looks great and has the shape of the Citroen similar to the one used by General, Degaul. It certainly stands out at any classic auto exhibition. Many people in need of a rare collector's piece should feel so proud if they get a chance to own this machine which is the only one of its kind.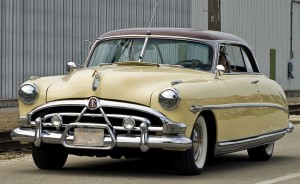 It would be unfair to talk about some of the rarest cars without a mention of the 1954 Packard Panther. This brand only saw 4 units produced. It is very eye catching and significantly resembles the Ferrari. For those who love going topless in the wind, this is a sure design worth trying out. It is probably from this design that the convertibles of modern times must have been born. The headlamps on this machine are specifically very large and round. They can easily be mistaken for the old Volkswagen beetle if not for the protruding length that links it back to the sides or wings of the car. The four units came with very shiny and flashy rims that made it actually glitter in the sun or even under electric lighting.
The 1948 Tucker is also a piece worth looking at when you think about rare models. A good car it was and it came with a top less design. The body work was not very different from the sporty designs of modern day save for the classical look that makes it stand out. According to records, only 50 pieces were produced making it also a hot cake for collectors looking for the rarest car in the world.