How do you tell a great racing game? Definitely, it is by playing it. Such games don't just feel right. Neither do they just look and sound great; They characteristically pull you into the thick of the action. Regardless of your personal interest, the games cannot let you down. Don't even think about it. So, If you are looking to hop into one of these games and have fun, don't hesitate. Here, you can sample the best pc racing game of your choice. All of them will literally put your nerves on edge.
Related Questions / Contents
Burnout: Paradise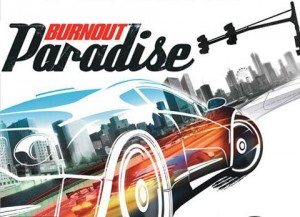 This could be the greatest open-arcade racer. Burnout: Paradise, beats them all with its fun and purity of purpose. Its closest competitor in quality, Need for Speed: Most Wanted, is very much lacking in this aspect. The game takes you from jammed city roads punctuated with a crazed radio jockey, through the epic roads in the countryside. Simply get into the cockpit, press the speed pedal and fly past amazing scenery. One thing I am sure will blow your mind is the race variety available in this game. It comes with a great soundtrack to sooth your nerves and calm you down in the high adrenaline game.
Need for Speed: Hot Pursuit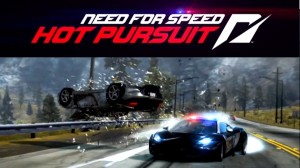 This awesome chase game is build around the perspective of police and criminal street chasers. If you are the kind who doesn't want to drive around aimlessly in search of something worthwhile to engage in, this is the game for you. I f you are the type who wish to engage in an adrenaline raising chase, then you just stumbled upon a cracker. The game features some tuner exotics as well as a fleet of super cars driven along some of the best roads in the series, Need for speed.
In this game, you don't have to apply brakes anyhow. In a corner for example, you can use another car or the guardrails to elbow you out. If anybody obstructs you, shove them out of your way into the oncoming traffic and enjoy looking at the carnage, if you have the time to do so. If you are a cop, for your mischievousness and for sending the poor, inexperienced street racers to the dungeons, you may get a reward. The game is about being a little bit silly with mischief, and as fast and as enjoyable as you can imagine. It is full of fun and the furious and adventurous are always eager to get enlisted.
It should, however, be noted that EA decided to disconnect the game from the Autolog service. This notwithstanding, Hot Pursuit is still a great treat. In fact, there are a few arcade racers that jump to the action in the manner in which this game does. This puts it ahead of Most Wanted, a fully functional and more recent game than Hot Pursuit.
Driver: San Francisco
Driver: San Francisco embraces the 70's style. Apart from the 70's style, the game has features that reflect different eras in time, more specifically, cars and influences. Some aspects of the game include the American muscle, San Francisco's steep and winding roads, squealing tires and roaring engines. It is possible that its single sound track is the greatest in a racing game. Its event variety is among the best in racing games.
Think of novel conceits in this genre, and Driver: San Francisco pops up. You don't have to be bound in one vehicle throughout the game. You can change your car on the road simply by simply pressing a button. It follows that in most races, you may always finish in cars that were not originally yours. In car chase scenarios, after you have learned to manoevre through traffic, you will be able to cause various automotive catastrophes in order to screw some of your opponents. It is a bizarre and delightful game. You will like it.
Grid 2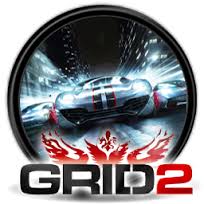 This is another arcade racer that you will fall in love with. It is about big drifts and slippery physics. In this game, the 'simlite' territory is just at a glance. This is especially when get deeper into the game and when you take on racing challenges that are more sophisticated.
The slippery physics as well as the big drifts may seem to be a challenge, but on the flip-side, it isn't a problem at all. As much as the racing may be quite demanding, the game is made to make you feel like you have controlled a beast of a car, making you swell with the pride of conquest. The cars, as well as the tracks, are tremendous. New challenges keep cropping up every now and then. If you are so much into racing that smashing costly cars, this is the game for you. With the codemaster's signature, a flashback feature, you can turn back and undo previous mistakes. This enables Grid to push up new challenges without any frustrations.
Dirt 3
When in search of the best pc racing game, consider this one as well. It is an awesome representation of the fun in rally rally racing. It features wonderful courses made up of the gravel roads of the coast as well as dirt tracks through the forest. The powerful engine roars on and lets you feel the action of the wheels beneath the car. No other game compares to it, yet nothing else compares to rally. If you are the lover of wild yet exhilarating racing, try this game. You will not be disappointed.
Other PC Games
The above are among the top PC games. However, they are not the only ones available. Other great games include Shift 2, Project CARS, F1 2013, Race: Injection and iRacing. The last three are in the category of racing Simulations. In fact, they are the best in the category. Just like like Drt 3, Shift 2 and Project CARS belong to the category of realistic racing games.