Distractions while driving are a big issue for law officials and road users (drivers and pedestrians) alike. The mobile phone or more accurately, smartphones are the chief objects of distraction. In spite of the number of smartphone related fatalities, texting and talking while driving continues unabated.
Developers came up with innovative iphone car apps that put smartphones into 'car mode' so that drivers can use their devices hands free. Here are the 10 best iphone car apps for smartphones.
Vlingo Virtual Assistant
Vlingo Virtual Assistant is voice operated. When placed in the InCar mode, the app listens to your voice and tries to identify an action phrase. Once it hears the prompt, the app will respond and do your bidding. For example; on your way home you may decide to ask the app to navigate the rest of the journey for you. You can also command the app to text someone for you or ask a trivia question and get your answer.
 Roadside America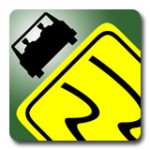 Roadside America is not free, but the cost varies based on the distance or geological expanse you wish to cover. The app gives you access to all the destinations/places of interest within a region or you can pay more to access the entire United States or Canada.
 iGasUp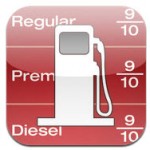 High fuel prices are a nightmare to drivers everywhere. What can be more annoying than gassing up, only to find a gas station a few minutes away offering the commodity at a much cheaper rate? iGasUp spares you the headache by displaying the 10 fuel stations that are nearest to you, along with their prices. The results shown are based on the same pricing regime used by satellite and AAA companies. The developers claim that the app contains a large database of 110, 000 fuel-stations, that's almost all the gas stations in the US.
 RepairPal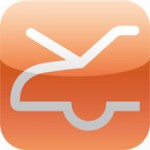 Some mechanics take advantage of their customers by overcharging them. Never accept the estimates from one mechanic without matching it to the charges from other mechanics. Use RepairPal to obtain a fair estimate of what it would cost to have your repairs done. Simply select your car type and the repair needed. You can pull out your RepairPal estimate and show it to a mechanic who may try to overcharge you. The app recommends nearby shops with better prices.
 Waze
In 2013, Google purchased Waze for $1.3 billion. The app is designed to provide drivers' navigation and live-routing service. It automatically reports on accidents, traffic jams, and gas prices in real time. Waze even warns users if law enforcement is close by. Waze also maps out the best route for you when there are heavy delays. The app focuses on traffic not just on the highways and major routes, but side streets as well.
 Honk
Remembering where the car is parked can be a real hassle. People use little tricks such as sticking a pin on a map to mark where they're parked, then use a phone to snap a picture. Why bother with all that hassle when it can be streamlined through one app? Honk replaces your camera, map, notes and clock. You can keep voice and handwritten memos on this app.
 AAA Mobile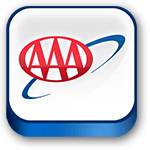 AAA Mobile allows you to enjoy the services of AAA without being a member. The app allows you to get roadside assistance without having to put up with a drawn out, rather boring phone call.
 Road Trip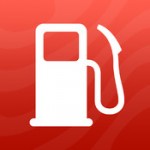 Road trip is especially useful to drivers who do not have one of those new cars that track the vehicle's fuel economy. The app also logs maintenance history and issues reminders when the vehicle is due for an oil change. Another plus is that the app keeps check of how much you spend on the vehicle.
 GasBuddy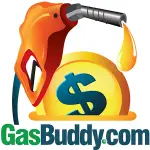 GasBuddy's function is driven by the community of users who report gas prices to the platform and keep each other informed on the cheapest gas available near them. Members earn points and rewards when they report prices.
 Car Minder Plus
This app acts like your own personal fleet manager that you take around in your pocket. It helps you keep up to date on the maintenance of not just one, but a fleet of vehicles if you need to. It issues reminders when it's time for scheduled maintenance and it also logs all the service and repairs done. The maintenance schedule will have to be added manually from the owner's manual. Another plus point for Car Minder is that it tracks your fuel economy and can produce that data in an easy-to-read graph.