If you are on the market for an electric vehicle, you probably want to know what the most efficient electric car out there is. There are dozens of different options that you have access to, and while it is important to note the majority of these vehicles are going to have a limited transportation range, this list is not about how far you are able to travel in the vehicle. Instead, it is simply about how far you are able to travel on the equivalent of a single tank of gasoline. Electric vehicles have an electricity to gasoline conversion rating, so you can at least compare an electric vehicle to a fuel powered one. So, while the actual travel allocation is not listed here, this is a list of the top efficient electric cars you currently are able to buy.
 Toyota RAV EV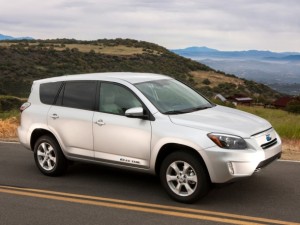 76 MPGe
The Toyota RAV EV is one of the largest vehicles on the list, and while it is just breaking into the top 10, it is nice to have an SUV sized vehicle, should you need the additional space. After all, just because you want an electric vehicle does not mean you want to have something that weighs 40 pounds and is smaller than a bicycle.
 Tesla Model S
89 MPGe
Tesla is, essentially, ahead of the curve when it comes to electric vehicles. Yes, it is in the 9 spot (and, spoiler alert, the 8 spot as well), but in terms of overall distance it is able to travel and sheer performance (not to mention looks), there really is nothing like a Tesla out there.
 Tesla Model S
95 MPGe
The difference here between the 8 spot and the 9 spot is this vehicle utilizes a 60 kWh battery while the 9 spot uses a 85 kWh battery. You might not be able to travel as fast with this vehicle, but you up the miles per electric gallon rather nicely.
 Ford Focus Electric
105 MPG3
The only Ford variety on the list, the Ford Focus has been one of the more popular American cars of the last decade, and the electric version lends itself nicely to the name.
 Smart Electric Drive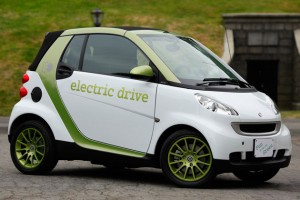 107 MPGe
People either love this car or hate it. It is incredibly small and the top has a roll down feature, but it also has one of the smallest allotted distances of available travel on this list. It basically is for a single individual who lives in a large city and doesn't have much to transport.
 Nissan LEAF
114 MPGe
This electric option has been around for a while, but it is also one of the more popular options, plus it is also one of the least expensive as well.
 Fiat 500e
116 MPGe
The Italian vehicle that is part owner of Chrysler features its flagship vehicle in an electric variation, in which it does rather well.
 Honda Fit EV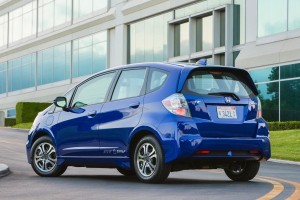 118 MPGe
The Honda Fit has been adverted rather heavily in recent months, and as one of the newest options on the market, it makes sense. It is also one of the most efficient vehicles on the market as well.
 Chevy Spar EV
119 MPGe