The used car market has plenty to offer when it comes to super sedans if you have around $10,000. A few years ago, such vehicles would have been virtually unattainable. The cars available range from the most popular, Audi S4 to the powerful BMW 5 Series V-8 and $10,000 is just about enough to get your hands on one of the many German sports sedans.
If you are wondering whether this is possible, wonder no more. According to car enthusiasts recently interviewed about the type of super sedan they would buy with $10,000, they preferred the cars listed below.
Related Questions / Contents
 2003 Audi S8 Sedan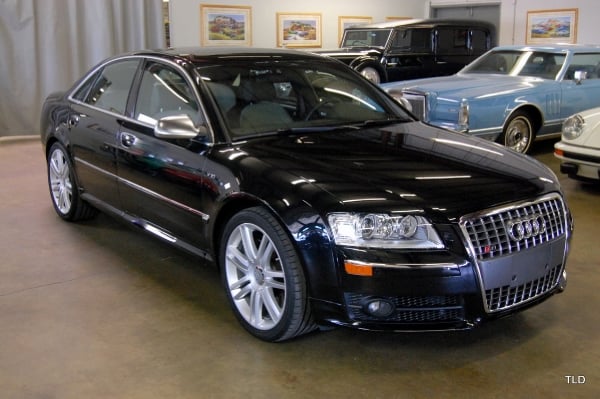 This car was not only a once favorite high-end sports sedan, but it was built to provide anonymity and maximum grip. The sedan offers highly detailed interiors, all-weather capability and its handling capability is equal to that of a midsized sports sedan, but in a luxurious sedan package. The S8 also has a stealth appearance and a big trunk.
Some of the things you will find in the original S8 are:
A set of 18-inch alloys
Sycamore or birch wood interior
Door panel and black dash trim
Embossment of the headrests with "Audi Exclusive"
On the exclusive package, you will find tire pressure monitoring, parking assist and navigation systems
 2001 Acura TL Type S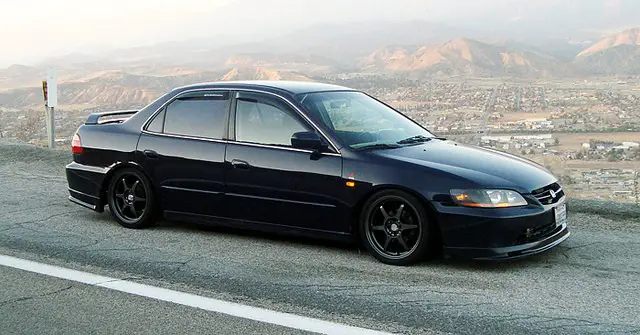 The Acura TL Type S is a 4-door sedan bodied vehicle offering a front-mounted engine and is front-wheel drive. A naturally aspirated engine powers the car with a 3.2-liter capacity. Some of the distinctive features on the Type S include:
Maximum speed of 150 mph
5 speed transmission
Production of 264 PS/194 kW at 6,100 rpm
Max torque of 232 lb/ft at 3,500 rpm
 Infiniti G35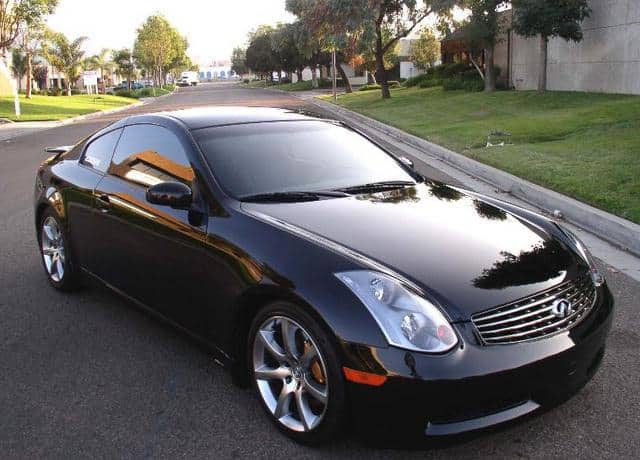 Introduced in 2003 in sedan format until 2006, the Infiniti G35 was available in one trim level. The sedan version originally came packed with less power (at 260 hp) with a 3.5-liter V6. The original G35 had new taillights, side sills, bumpers, grille and hood in 2005. However, the G35 was eventually redesigned for 2007.
The G35 was an alternative bargain to BMW 3 Series, but less frantic and comfortable compared to the current G37. One interesting feature of the G35 sedan that made it so popular with enthusiasts was the option of having reclining rear seat backs for comfort.
 2000 Lexus GS 400
The final version of the Lexus GS 400 was in 2000. The last in the version had the GS 400 included with BrakeAssist system as well as child seat anchor brackets. Overall, very few drivers had any complaints about GS 400, and it was rated as having the best performance and handling in its category. So good is the car, that some reviewers claim that it easily outperforms the BMW 540 and costs so much less to maintain.
 BMW 540I
Back in 1993, sedan versions from BMW with 4.0 liter V-8 engines were christened BMW 540i. The vehicle offers upgraded brakes and a 5-speed transmission (the 6-speed was optional) and was once very competitive in the sports sedan market all around the world. The 540i offers:
Firmer suspension
Sport seats
Variable parts from the M5
Later in production, a smooth 6-speed manual gearbox
17 and 18-inch alloy wheels
The chronological development of the 540i can be summarized as follows:
'92 to '96 BMW 540i with 4.0 liter V8 producing 282hp
'96 to '98 540i with 4.4 liters V8 producing 286 hp
'98 to '03 540i with 4.4 liters V8 producing 290 hp
The luxury cars under 10k above are just a sampling of what car enthusiasts consider as a bargain in today's market. Some of the things reviewers considered as important include stunning good looks, performance and safety. With $10,000, you can own your super sedan and drive off into the sunset.