The Elon Musk biography is a very interesting one to tell. As a man who has dipped into many careers, there is no doubt that there are many interesting facts about Elon Musk to share. Although we often see Elon in American media, as he is, as of 2002, an American citizen, he was born in South Africa in 1971 to a South African-born British father and a Canadian-English mother. At nine-years-old, Elon's parents divorce and he mostly lived with his father in South Africa after that.
At 12-years-old, Elon successfully created and sold the computer code for a video game, demonstrating his entrepreneurial spirit from a very young age. In 1988, to avoid mandatory South African military conscription, Elon left South Africa before graduating high school and moved to Canada after obtaining Canadian citizenship through his mother. He spent few years there, however, and quickly transferred from Queens University in Ontario to the University of Pennsylvania in the United States. There, he completed his Bachelors of Science Degree in Economics and spent an additional year completing a Bachelors of Arts Degree in Physics.
After deciding to move to California to begin a PhD in physics, Elon hastily abandoned his further studies in order to pursue his software company, Zip2, with his brother. The business's mission was to provide Internet development and marketing opportunities for the newspaper publishing industry. After four successful years Zip2 was acquired by Compaq for $307 million, plus stock options. Elon personally made approximately $22 million from the acquisition.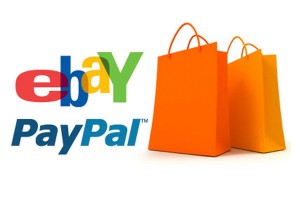 Continuing his business success, Elon co-founded X.com, which would later merge with Confinity. X.com offered online financial services and person-to-person email payment. This system would later be combined with Confinity's subsidiary and become known as PayPal. A few years later, PayPal was acquired by eBay for $1.5 billion. Elon's share was $165 million.
Even though a millionaire many times over, Elon continued on his business path by founding Space Exploration Technologies (SpaceX) in 2002. The aim was to create commercially-produced rocket and space launch vehicles and to drastically cut the cost of human spaceflight. The aim is also to have people land on the surface of Mars within the next 20 years.
Although many may see Elon Musk as 'Elon Musk Tesla,' he is a philanthropic businessman with both historic achievements and historical ventures. He is chairman of the Musk Foundation and has subsequently been involved in the donation of multiple solar-power systems across the world. Elon himself has signed The Giving Pledge and will pass on a vast amount of his wealth to charitable causes.
Tesla Motors itself was set up in 2003 with Elon being one of five co-founders. Contrary to popular belief, Tesla's first car, the Roadster, is not technically a hybrid. It does not contain a combustion engine and is instead driven solely by lithium-ion battery cells. It is therefore classified as an electric vehicle. With Elon's guidance, the Roadster became the first production electric vehicle with a range of over 200 miles on a single charge. The Roadster was followed by the Model S and Model X in 2012. Tesla Motors began its IPO in 2010 and raised $226 million. In June, 2014, Elon publically announced that Tesla Motors would allow competitors to use its technology patents in an effort to increase and advance the development of electric vehicles.
Elon's curiosity in travel machines didn't stop with Tesla. In 2013, he instructed a group of his engineers to design a system that would replace current systems of long-distance travel by being faster and cheaper, and by relying solely on solar power. He labeled this the Hyperloop. Indeed, the Hyperloop itself is not the only industry where Elon has an interest in solar energy. He currently is the largest shareholder in SolarCity, United States' second largest provider of solar power systems.