Hypercar is a relatively recent term that is used to describe cars that are extremely fuel-efficient and offer better performance, safety, handling, and affordability. They have a weight-efficient construction with outstanding aerodynamics. The hype that accompanied hypercars was expected to die down after other fuel-efficient cars such as electric and hybrids emerged onto the scene, but that didn't happen. Instead, many carmakers have thrown their hats into the ring. Porsche, Ferrari, Aston Martin, and Mercedes-AMG are just some of them. Audi has expressed interest in developing hypercars, but no projects have yet been confirmed.
One car company that has not expressed any interest, at least, not in the near future, in hypercar design is BMW. But even though the German car manufacturer isn't showing immediate interest, Jan Peisert of Peisert Design, still took the liberty to envision how a hypercar from the German car manufacturer might look.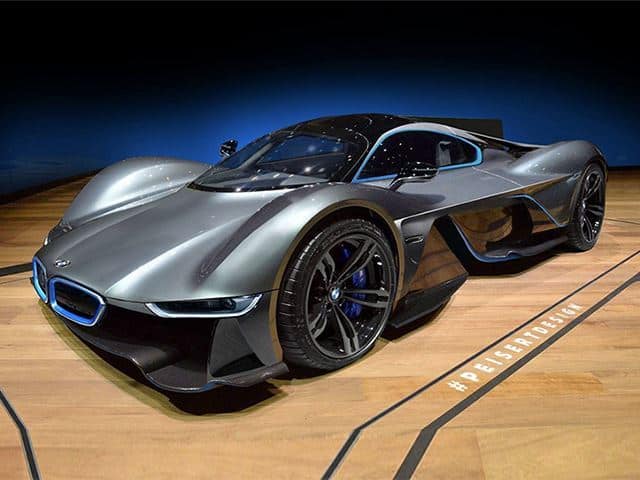 What did Peisert envision? How about a BMW i8 combined with an Aston Martin Valkyrie? In Peisert's design, the Aston Martin Valkyrie body makes up the bulk of the base design, but several other elements that are unique to BMW have also been incorporated. Such design elements include BMW's unique kidney grille, signature M wheels, and headlights and a rear design inspired by the i8.
While the final concoction of this car is odd, the choice to mix the styles of the Valkyrie and the i8 was a logical one. The aesthetics of the Valkyrie are very similar to those of the i8, which makes them compatible with each other. The shape of the car bears an uncanny resemblance to the Valkyrie, but the inclusion of a large carbon fiber shark fin running down the middle of it gives it the uniqueness it needs.