Caterpillar 797 was publicly unveiled on September 29, 1998. Since then, it continues to hold the distinction of being the world's largest on road vehicle. But chances are that you have never seen a Caterpillar in anyone's garage or even back garden. Why? Have a look at the following.
Caterpillar 797 – Interesting Facts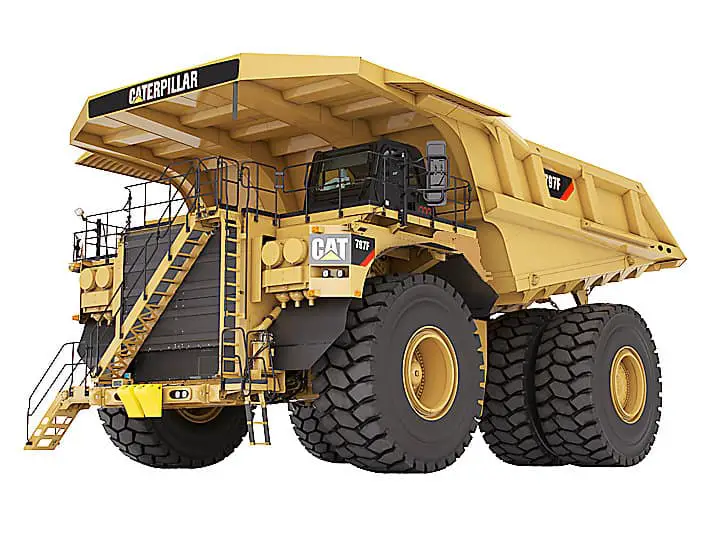 – The 797 series of Caterpillar is the world's largest haul truck.
– It is manufactured in the US by Caterpillar Inc., a pioneer in the production of the heavy–duty mining and construction applications.
– Even the miners who use such a monstrous machine need to make changes on the mining roads to accommodate Caterpillar 797.
– The vehicle boasts of 3400 hp turbo charged four-stroke diesel powered engine.
– It was one of the first Caterpillar trucks modeled using Computer Aided Design Technology.
– Bingham Canyon Mine in Utah was the first to use Caterpillar 797.
– Its current avatar is known as Caterpillar 797F.
– To own a Caterpillar 797 you will have to pay in excess of USD 5 million.
– The Caterpillar engine is manufactured in Lafayette, Indiana and assembled in Decatur, Illinois.
– Caterpillar Inc. is marketing the vehicle worldwide since 2001.
Technical Specification
We have already talked about Caterpillar 797's engine. It is time to know a little more about its other impressive feature.s The latest model is having a payload capacity of 400 tons. Michelin specially designed 55/80R63 radial tires for 797. As expected these tires are also the largest ones in the world. Six tires are required per truck. Each of which costs around USD 50,000. The frame of 797 is cast in nine separate metal castings in Amite City, Louisiana. The smallest of these castings weighs around 230 kg and the largest about 5400 kg. The final assembling of the vehicle is done on site. The vehicle is 30 feet wide and about 48 feet tall when tilted up. The fuel capacity of the current version of the vehicle is 2000 gallon. Now, if you are asked what is the biggest car in the world you will not have to think twice.
 Service Life
Every part of the vehicle can be replaced except the frame. Caterpillar 797's frame is expected to fulfill 20 years service life.
 Possible Competition
Despite its impressive features, Caterpillar 797 is facing stiff competition in recent years. In terms of capacity, both Bucyrus MT6300AC and Liebherr T 282 B match 797F's performance. Needless to say, the company needs to keep innovating if it wants to see its meanest machine survive the test of time.