Modern Technology and its fast advancement has produced great and noteworthy things in the automotive world. It also gave us some worthless crap. These are probably targeted to the savvy consumer, but all these extensive amount of money wasted can be avoided with some insight on what a seemingly enticing and tempting product really does. You'll find that you don't really need most of these crappy options and you will probably never use it.
 Illuminated Door Sills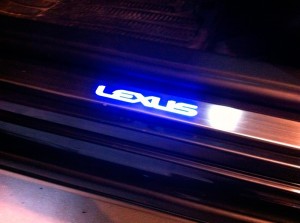 This finishing touch to your interior would seem entertaining and attractive until you come to realize that you just spent and threw away valuable dollars for some LEDs to be stepped on with your dirty, even muddy shoes.
 Voice Recognition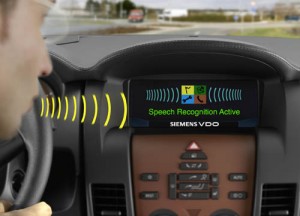 This feature would have been great if it worked well, which is supposed to let you converse with your car and allow you to make calls or navigate with ease among other things. It rarely does its job and you'll just end up frustrated using it. It would be a nuisance for not being able to understand simple, basic commands and not being able to recognize accents. A great, highly-engineered car, possessing superior quality, operates smoothly and comfortably but which has an unresponsive voice command will spoil everything.
 Eco Light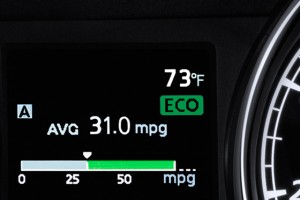 Flashing lights should serve as a warning that something has gone wrong and an indication that there's something unsual with your car, not to distract you by showing that you're not driving economically. It is designed to indicate whether you're at the right level of fuel consumption and makes you conscious with the amount you have actually used. It will make you drive like an environmental warrior and you would have to fulfill your duty of saving the planet which tells you your status with flashing lights directly in your line of sight right on the gauge pod.
 Dynamic Steering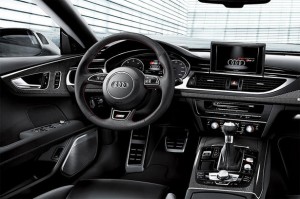 Basically we just need one good setting of the steering wheel and not have a constantly changing steering ratio for steering corrections. Neither is it necessary to be artificially light for ultra comfort nor to be artificially heavy for sport.
 CVT Paddle Shifters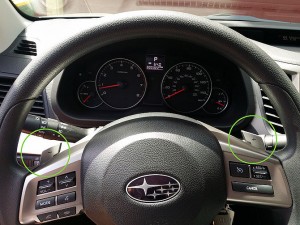 A CVT is continually variable since there are no gears set in it, and adding paddle shifters defeats the main purpose of acquiring one. It seems it would just be for enjoyment if you would want to pretend race car driving on the road.
 Push button transmission

This eliminates the need for mechanical shift which makes it no longer simple. You don't need anything unfamiliar in your car only for a nice, high tech feel in controls which all it does is reinvent the wheel and make it less safe.
 Lane Departure Warnings

These are designed to warn a driver once a vehicle begins to move out of its lane but this is not reliable. If you think this is important and you need it on the highway, then it would be best not to drive on the highway at all.
 Night Vision

This looks like a wonderful feature but it's useless. The display on the dashboard only forces you to take your eyes off the road. This must be useful if you are a spy or secret agent who needs to sneak up on someone at night, or maybe if you love the thrill of the paranormal.
 Social Media Integration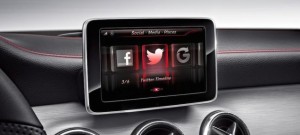 It's definitely a No-No to be posting on your favorite sites such as Facebook or Twitter or participate in any other chat group while you are driving. If you find this very appealing then please resist the temptation to even get it, and if you already did, then do not even plan on driving.
 Navigation or Infotainment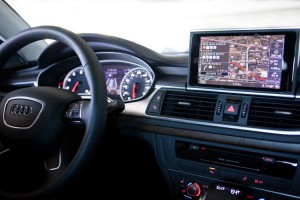 Why would you spend your valuable money on something that your smartphone or any handheld device that supports navigation can do, maybe even better? Which of course you will not use while driving, and if you prefer not to use your phone then get a portable navigation system which is still a cheaper alternative. Infotainment is no different from distractions in cars such as cellphone usage. We would not need more time spent looking away from the road.