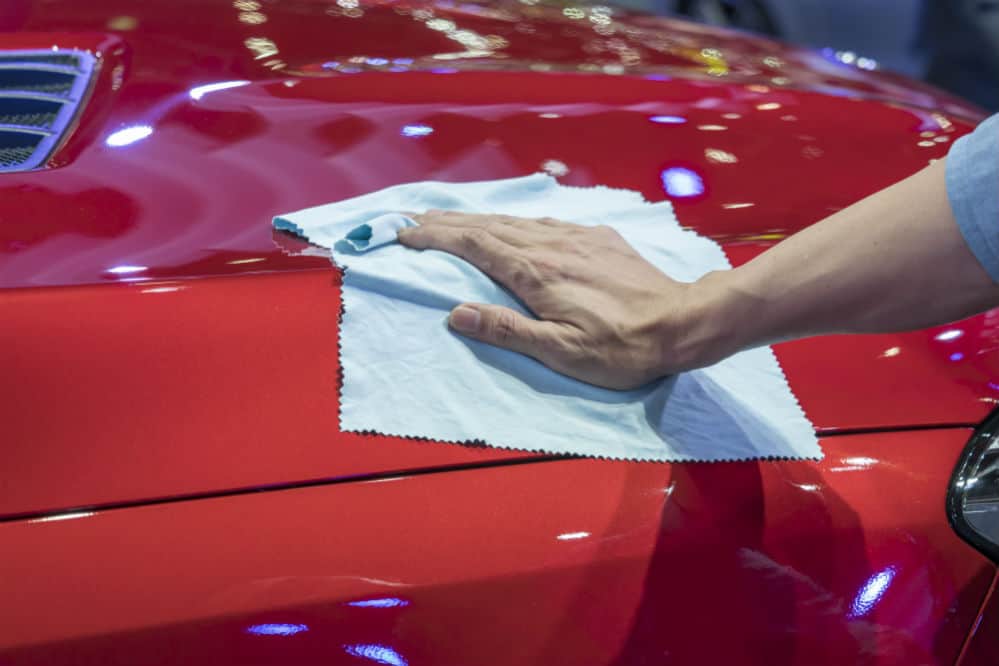 Did you know that you can give your ride a good makeover only if you know how to wax a car properly? If you have ever noticed an old-looking, beaten up car driving up beside you, then you know how much you don't want your car to look exactly like that. Thus, waxing your car should be a regular thing.
In a perfect world, you can just easily have it done by simply hiring professionals to do it. Then again, it is not always practical and convenient as it would require you to leave your car with them for hours. Plus, it is quite expensive too.
Why You Should Do It
Nevertheless, you still know in yourself that you need to have your car waxed one way or another. There are several benefits to waxing your car. The most obvious one is the fact that you will have a shiny car.
Waxing is the easiest way to make your car look new and glossy. Not only that, but it also protects your car from airborne contaminants. When the paint is left without a layer of wax, it is susceptible to acid rain, bugs, and other corrosive materials. Additionally, waxing your car will also prevent the car's paint from chipping that occurs when you drive at very high speeds, and tiny rocks hit the car.
How to Wax a Car: The Different Methods
Regularly waxing your car will not only improve its appearance but will also prolong its paint's lifespan. Learning how to wax a car properly is not the most difficult thing to do. Over time and practice, you will master it. On the plus side, you will save tons of money too.
There are two ways to wax your car yourself. You can either wax it by hand or use a polisher to do the job for you. An electric buffer starts from $50 and can go up to a whopping $500. In addition, you will also need to buy car wax and polish, which would be about $10 to $20.
Waxing Car by Hand
Begin by applying the car wax only in the shade. This is because the product can dry off very quickly that if it sits on the car a little too long, buffing it will become very difficult.
Ensure that your car is fully dry and then only can you apply the car wax. Even droplets of water on the car will cause the wax to streak, and the whole process will become unnecessarily tough to buff off.
Make sure that the wax you apply on the car is as thin as possible. Even if you are looking for more depth and shine, putting a thick coat of wax will do it no good. Having a thick coat will just make it extremely streaky and difficult to remove.
So, what you need to do is apply a very thin layer of wax, then buff it. Once you have done that, apply another very thin coat of wax and repeat the process. Check the car wax's label to know how long one coat of wax has to cure in order to apply the next coat. Typically, it is between 12 and 18 hours.
In order to achieve a thin and an even coat, opt for poly foam wax applicators. These applicators are very durable and absorbent, and best of all, you can wash and reuse them again. Furthermore, these are quite cheap. So, you can get rid of it when they are heavily soiled and just buy a new one.
Buff all of the haze with a microfiber towel. Opt for a high-quality one as it will buff the paint and give the car a stunning shine while removing the waxy residue. Make sure that you are rotating the cloth frequently in order to reveal a clean side. Always keep an additional microfiber cloth with you in case the one you are already using gets caked with wax.
If you notice there are streaks, get rid of rid with a quick detail spray. Just mist the surface with one and buff it.
Waxing Car by Machine
Begin by using a foam finish pad to apply the wax, as this pad, while being absorbent and soft, is still quite firm to withstand the machine's pressure. In addition, it is also perfect for any kind of wax. In this case, we are choosing to use a liquid wax.
Grab hold of the liquid wax and dispense about three 3-inch lines of the wax all around the edges of the foam finish pad.
Properly press the polisher to the paint and very carefully spread the liquid wax all over the panel before you turn on the machine. This is a necessary step in order to reduce the likelihood of any splatter.
You now need to set the machine polisher to a maximum speed of three. However, you can check the label of the wax you are using whether they have any specific directions. The third speed is the fastest speed necessary to apply the wax.
Spread the liquid wax all over the panel until the wax covers it evenly. Before you lift the machine off the car, ensure that you have switched it off.
Grab hold of your microfiber cloth and buff it all over. Certain products will allow you to apply the wax to the whole car before you buff. However, not many products do that. So, if you have a wax that does not do that, then buffing by hand is probably going to be the more efficient method.
On the other hand, if the wax can be applied to the whole car before you buff, then you would prefer to do so by a machine using a terry cloth or microfiber bonnet over a pad for cushioning.
Conclusion
We hope this article has given you all the necessary information on waxing cars. As mentioned earlier, waxing a car is a very important process in car maintenance. While it goes without saying that waxing your car by hand is most likely going to be very cost-effective, the downside to it is that you tend to miss certain spots, and there could be a possibility that you would not have an even finish.
Machine waxing does involve you spending money on a machine. However, a basic one would not cost you too much, plus these machines are likely to give you a better finish all over the car. At the same time, it will also minimize the effort you put in waxing the car.