Are you looking for a vehicle that is like the Honda Civic but not the Honda Civic? Perhaps you want something with a bit more engine power, or better fuel economy. Perhaps you just don't like Honda. Whatever the reason, there are many cars similar to Honda Civic out there, so you just need to know what the options are and what each vehicle is able to do for you.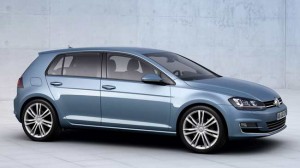 Volkswagen Golf
This is a classic compact car that is perfect if you want a similar vehicle to the Honda Civic. it is slightly more expensive at just under $18,000 for the two-door variation, but this also upgrades the under plating to aluminum, which is not going to rust out like the Honda.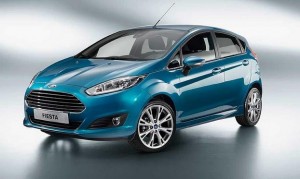 Ford Fiesta
This is one of the newer additions to the Ford lineup, but it is also one of the most vibrant. The Fiesta is an exceptional vehicle and the base level runs just over $15,000, plus you are able to receive excellent gas mileage, not to mention it is just a fun little car to drive that has several different bold, bright colors. After all, you might as well have some fun with what you are driving.
Mazda 3
Do you remember those old "Zoom Zoom" commercials? Well, thankfully those have died out, but the Mazda 3 is still a fun piece of machinery. It has a starting price of $15,800, which is basically what the Civic costs. This car handles better than just about anything else out there and it has several different body styles, so you shouldn't have a problem finding something that works for you.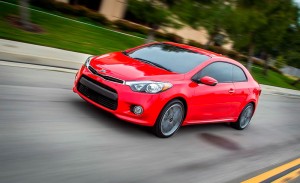 Kia Forte Koup
Kia has advanced its product by leaps and bounds over the last few years. It is also a great priced vehicle, so while the fuel economy is just a shade under what you are going to spend with the Civic, the price itself should save you a few thousand bucks.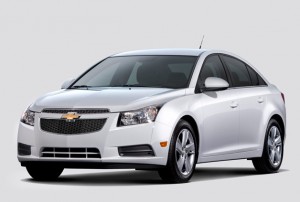 Chevy Cruze
Whether you want to buy American or you just like the look of the Cruze, this is a really nice vehicle. It is slightly more expensive, but with it you get much more room, such as 15.4 cubic feet of cargo space in the Cruze against 12.5 in the Civic. Sometimes spending a little more for the space is worth it.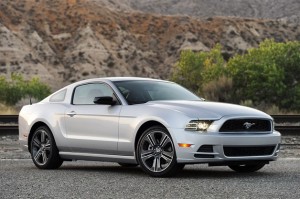 Ford Mustang V6
Comparing the Mustang to a Civic might catch you off guard, but when you compare the two coupes, you can start to see the difference, especially as both start right around $22,000. If you are going to spend that, you might as well have fun with this American pony car, not to mention it has the sex appeal that few other sports cars have.
Fiat 500
This is a fun little hatchback that has a starting price of $15,500, which is less than the Civic. It's also the new Mini with its look, so have some fun with this quality piece of machinery.